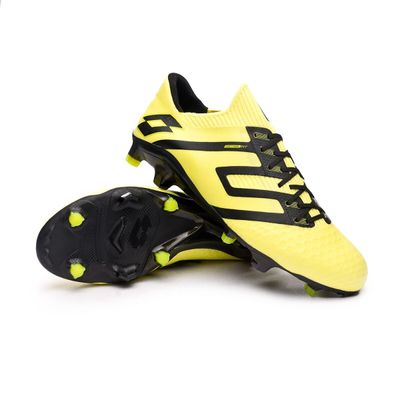 Maestro 100 IV FG Boots - YELLOW/BLACK
Lotto
$260.00
or 4 interest free payments of $65.00 with
learn more
MAESTRO 100 IV is the innovative generation of Maestro boots that features the introduction of BFC (Biomechanical Foot Control), ADAPTO System and a renewed Control-Fit technology, all combined to enhance support, stability and foot control in according to the anatomical shape of the foot. BFC (Biomechanical Foot Control) technology: a midfoot shank co-injected that follows perfectly the foot's natural movement during the game. ADAPTO system includes upper and outsole elements: - A more stretched knit, positioned in the middle of the heel counter, allows to adapt it perfectly to the morphology of the heel preventing repeated micro-traumas that cause tendon's inflammation and injuries. - An asymmetric heel counter, higher internally and lower externally, to provide more stability and support during the game based on the anatomical foot's shape. Control-Fit Technology: 3D knit relief covered by a strength TPU film to improve both stability and foot control. The shape has been revised with a new design to improve the performance and the fit to the foot. FG - FIRM GROUND OUTSOLE Outsole with 12 studs guaranteeing maximum traction, stability and multidirectional movements on firm grounds.
COMPOSITIONSynthetic material 100%
SOLEOutsoles with 11 to 15 studs. The choice for those playing on natural grass, kept short and dry or slightly damp, but not muddy. FG outsoles are also suitable for artificial turfs.
SKU: 12647